John P Rogers II Real Estate Scholarship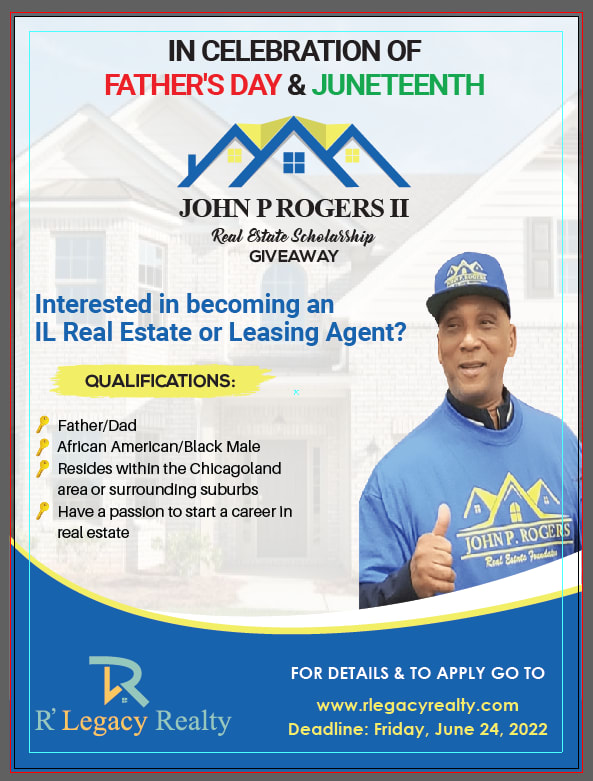 TO APPLY
**** Ages 18 plus
****Must have a High School Diploma/ GED
Write 500 words or more on in detail, covering the following:
- Who you are
- Your real estate experience, if any (Not required to apply)
- What your real estate goals are?
- How this scholarship would help you?
- Whether you are applying as a Real Estate Agent or Leasing Agent
- Include your email, phone number and address. We will contact you for a phone interview.
Email letter to drogers@rlegacyrealty.com
** Once licensed, agents will join the R' Legacy team for one year of mentorship and training.